For some time now, we have started to see some manufacturers integrate cameras into their Smart TVs, allowing users to make video calls, increasing the level of security, among other features. Now, everything indicates that Xiaomi Mi TV 6 will arrive to revolutionize the way cameras are used in televisions.
Although several televisions with built-in cameras have already been launched, many users remain wary of potential privacy issues and the real benefits of having a camera on their Smart TV.
Xiaomi's next Smart TV will be officially unveiled on June 28th, but over the past few weeks the Chinese giant has been revealing various details of Xiaomi Mi TV 6.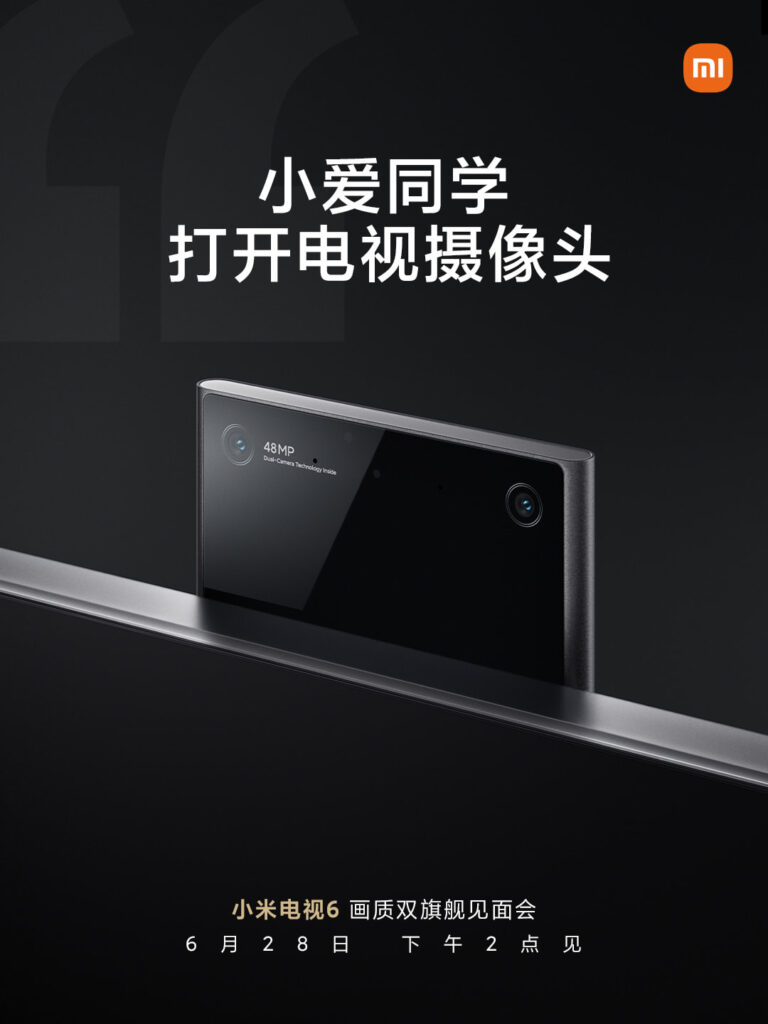 The latest publication revealed that this will be the first Smart TV to arrive equipped with a dual camera, which will have 48 megapixel sensors. However, specific details on how they will take advantage of these two cameras have not yet been revealed.
Xiaomi Mi TV 6 could be the Perfect Smart TV for Games and Training Sessions
Although it has not yet been revealed by the manufacturer possible uses for the dual camera of the Xiaomi Mi TV 6, it is likely that two of the possible applications are related to games and physical activities. The company just referred to a new "interactive mode" that will take advantage of the second sensor.
Certainly during their presentation on June 28th they will not only reveal their capabilities, but also which applications and games will support the dual chamber.
As for the rest of Xiomi Mi TV 6's specifications, it has already been confirmed that it will arrive with support for 4.2.2 surround sound with Spatial Audio, 100W built-in speakers, Wi-Fi 6, two HDMI 2.1 ports, AMD FreeSync Premium to ensure a latency-free gaming experience and even "Designed for Xbox" certification.
In addition, the manufacturer has also confirmed that the Xiaomi Mi TV 6 will arrive with a QLED Quantum Dot panel with support for Dolby Vision IQ, allowing the television to automatically adjust to the ambient brightness.