Apple AirTags are perfect little accessories to find lost items and / or avoid losing them. Here is what you need to know.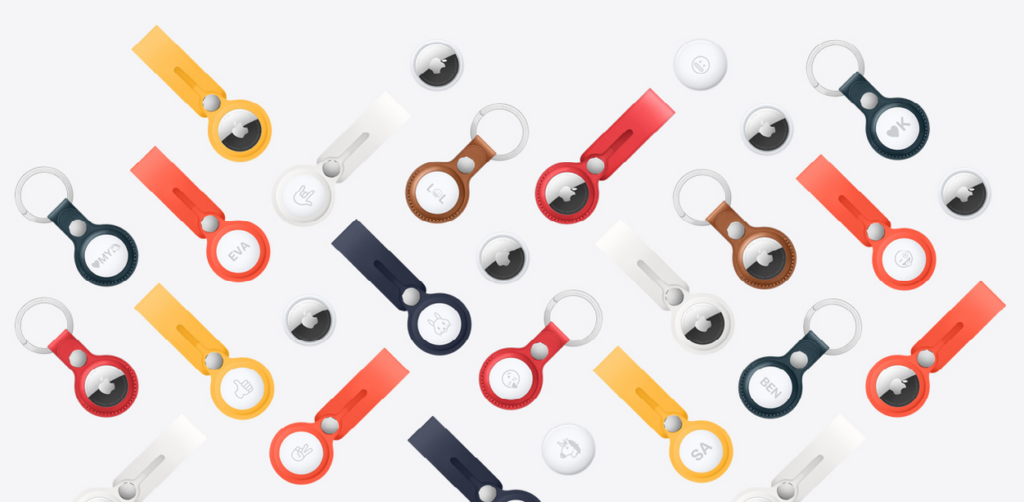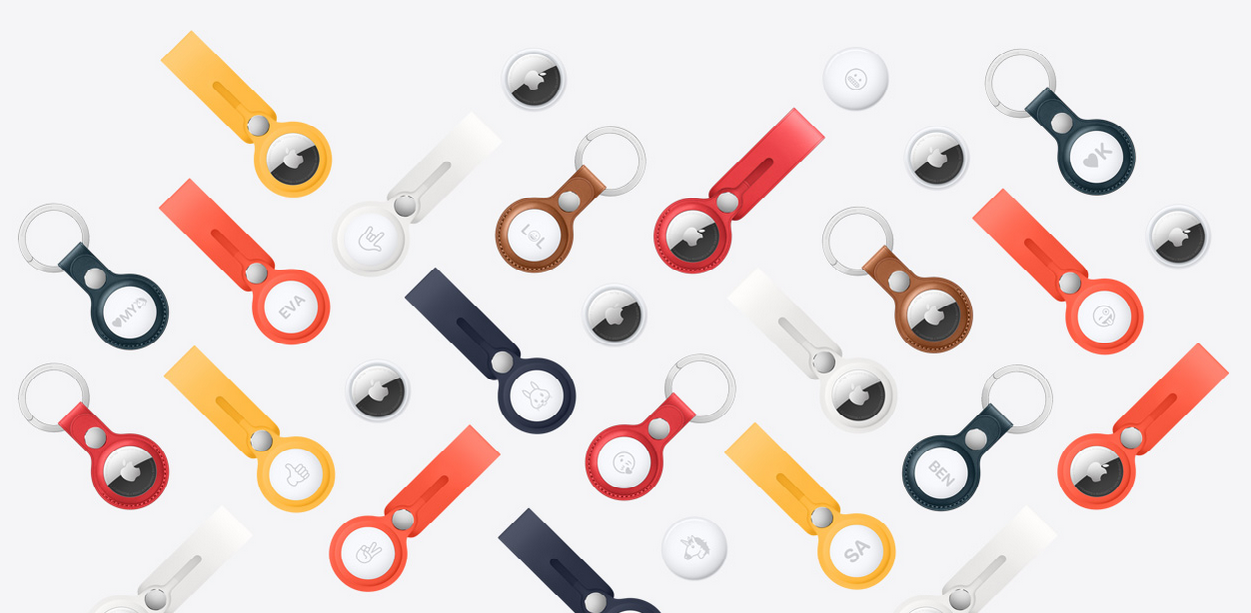 This is probably Apple's smallest product, the Apple AirTag, a geolocation accessory similar to what Tile offers. The size of a room, an AirTag can easily be placed in luggage or attached to something you constantly lose to help you find it through your iPhone.
Even though it's not within range of your smartphone's Bluetooth, the tracker uses Apple's Find My Network to help you get your hands on it. If you've just purchased one or more AirTags, here's what you need to know.
Setup Takes Less than Two Minutes
If you've ever paired AirPods, then you're already a pro at setting up AirTags. If not, don't panic, it's very simple. Once unpacked, remove the plastic film and the plastic strip that prevents the battery from doing its job.
Place the AirTag near your iPhone. A notification will appear informing you of the presence of an AirTag nearby and your phone will guide you through the configuration.
How to find an AirTag?
If you've lost your keys or purse at home but it has an AirTag attached to it, it's very easy to find the item in question.
Open the Find My app, select the All my devices tab, and tap the tag you want to find. Swipe down from the bottom to bring up the panel, and tap the Locate button.
Your iPhone will then connect to the AirTag in question or ask you to move around while it searches for the signal. As you get closer, the phone will tell you the estimated distance and direction. If you have an iPhone 11 or later, the phone uses the UWB signal for even more precise location. Otherwise, you will have to be content with Bluetooth Low Energy, which is less precise.
At the bottom of the screen, there is also a speaker button that triggers a sound on the AirTag to help you locate it.
What to do if you Lose something with an AirTag on it?
If you've really lost your purse or keys with an AirTag, in a mall, for example, then Operator Mode is a little different. First, you need to activate Lost Mode for the AirTag. To do this, in the Locate application, then All my devices, select the lost tag, open the panel and scroll until you find the Lost Mode option.
Then tap Activate, read the information and select Continue. On the next screen, enter a phone number where you can be reached and / or an email address. Tap Next. On the next screen, choose Notify me, so that you are notified when the AirTag has possibly been found and then tap on Activate.
If you don't report a device as lost, whoever finds it and scans your AirTag won't know how to contact you. Remember to do this.
Apple's Find My Network anonymously uses all Apple-branded devices. With nearly a billion iPhones in circulation, it shouldn't be hard to find a misplaced AirTag. If you've turned on the Notify Me option, the next time an Apple device connects to your tag, you'll receive an alert.
What to do if you find Someone else's AirTag?
Whether you have an iPhone or an Android smartphone, you can help hand it over to its owner by scanning the AirTag.
All you have to do is bring the tag closer to the back of your smartphone, which will have NFC mode activated. An alert will then appear on the phone with a link (Safari or Chrome). Open it and you will be able to find out if its owner has declared it as lost, with a phone number and / or an email to reach it.
How to Change the Name of your AirTag?
During the first configuration, you are asked to give a name, with certain proposals. But you are by no means limited. To rename a tag, you must open the Find My application on the iPhone, go to the All my devices tab. Select the AirTag you want to change, bring up the panel and at the bottom of the screen, tap the Rename object button. Select from the proposals or enter the name of your choice. You can also select an emoji as the icon that will appear on the map.
How to give someone an AirTag without giving out your Apple ID?
Apple designed its AirTags to be linked to an Apple ID. It is currently not possible to share a tag with other family members, for example. This means that the tag of your keys is linked to your Apple ID and not to that of your spouse. The latter will therefore not be able to find your keys if necessary.
It is still possible to delete an AirTag from your account so that it is paired with another.
In the Find My app, under the All My Devices tab, tap on the tag you want to remove, bring up the panel by swiping upwards. At the bottom of the panel, a button Remove device, then Remove. The AirTag will let you know that it has been deleted and is ready to be set up by another user.
How to Replace the battery of an AirTag?
No need to recharge your AirTag, let alone throw it away when the battery is dead. After about a year of daily use (according to Apple), you can change the battery in seconds.
When the battery starts to run low, you should receive notifications (about a month before), which will give you time to prepare.
The AirTag uses a CR2032 battery, which is readily available in stores. To replace it, simply remove the back of the tag (by turning it a quarter of a turn to the left). The + side should be facing you. Replace the back, securing it securely and then making a quarter turn to the right. The AirTag will play a sound to let you know it is powered on again.