Twitter is working on an alternative timeline for trusted followers only, similar to Close Friends of Instagram.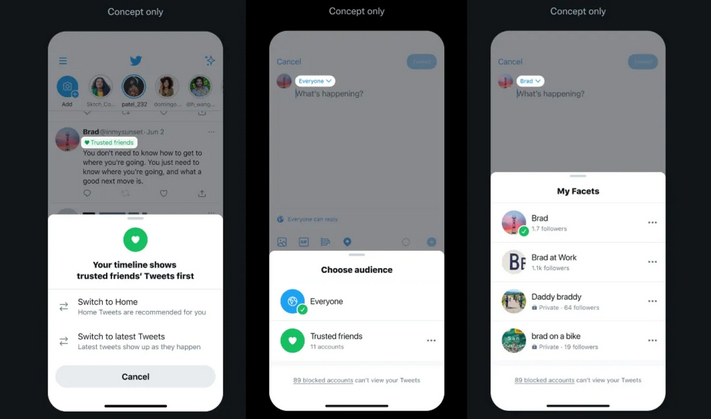 Twitter is a very public network, a direction that the platform completely wants. It would seem, however, now that the time has come to give the possibility of narrowing the circle somewhat, at least in the presentation. Twitter is working on an alternative timeline reserved for trusted subscribers.
Twitter is Working on an Alternative timeline for Trusted Followers
Unless you have a private Twitter account, all of your tweets can be seen by anyone who follows you or has a direct link to the tweet in question. Since some of us use Twitter for work, school, and private life, it's not unusual for some users to juggle multiple accounts as needed.
Like Close Instagram Friends
That being said, it is far from practical. If you are concerned, you may be interested to hear that Twitter is announcing today that it is working on an alternative timeline dedicated to trusted followers. Sound familiar to you? It's normal. Indeed, Instagram has a "Close Friends" feature which allows you to only show your Stories to accounts placed in the Close Friends list.
This means that if you want to post something on Twitter just for a small group to see, you will soon be able to do so. Be careful, however, by the very nature of the Internet, posting something private online never stays that way for very long. It's up to you what you want to post, but it will still allow you to post things that are a little more personal, at least.
Twitter is already working on its Super Followers feature, which allows creators to hide certain tweets through a paid subscription. This new feature is quite similar but more personal and targets "basic" accounts here. Of note, Twitter told Tech Crunch that the development of this feature is not very active, it is just concepts here. To be continued!