Samsung is about to launch its new smart watch, the Samsung Galaxy Watch4, with a renewed design and new capabilities. 91mobile revealed this Saturday new images that show us in detail what the new smartwatch looks like.
The leak consists of images that, according to the source, will be official renderings of Samsung and that will be part of the campaign to promote the product. The images appear, in fact, to be an official Samsung production, so this could even be the real look of the Samsung Galaxy Watch4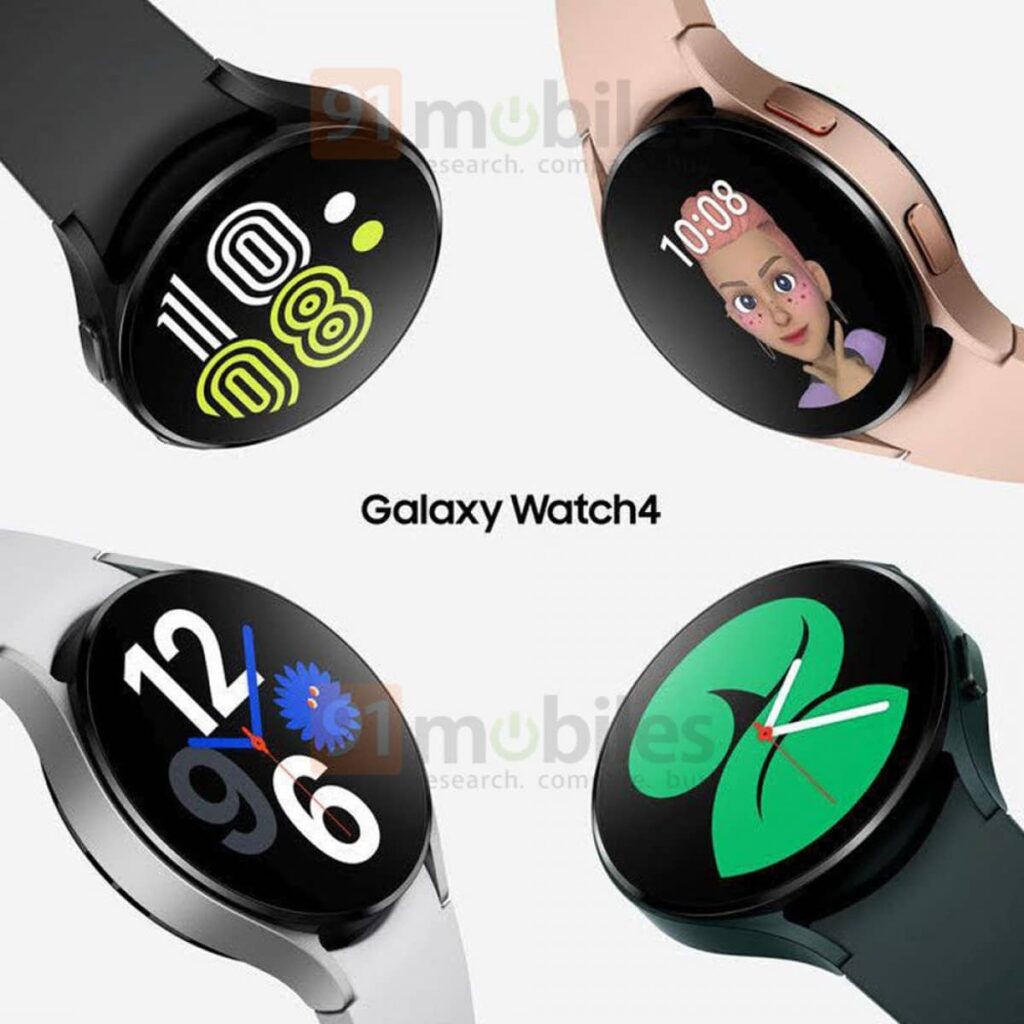 Samsung Galaxy Watch 4 will be more Stylish than its Predecessor
The design of the Samsung Galaxy Watch4 will, according to these images, be much more refined and elegant than its predecessors. Its curved lines are closer to the Galaxy Watch Active2 than those of the Galaxy Watch3, also disappearing the rotating edge around the screen. Although not apparently rotating, according to the source this edge will have tactile sensitivity and will help to control the watch, as well as the two side buttons.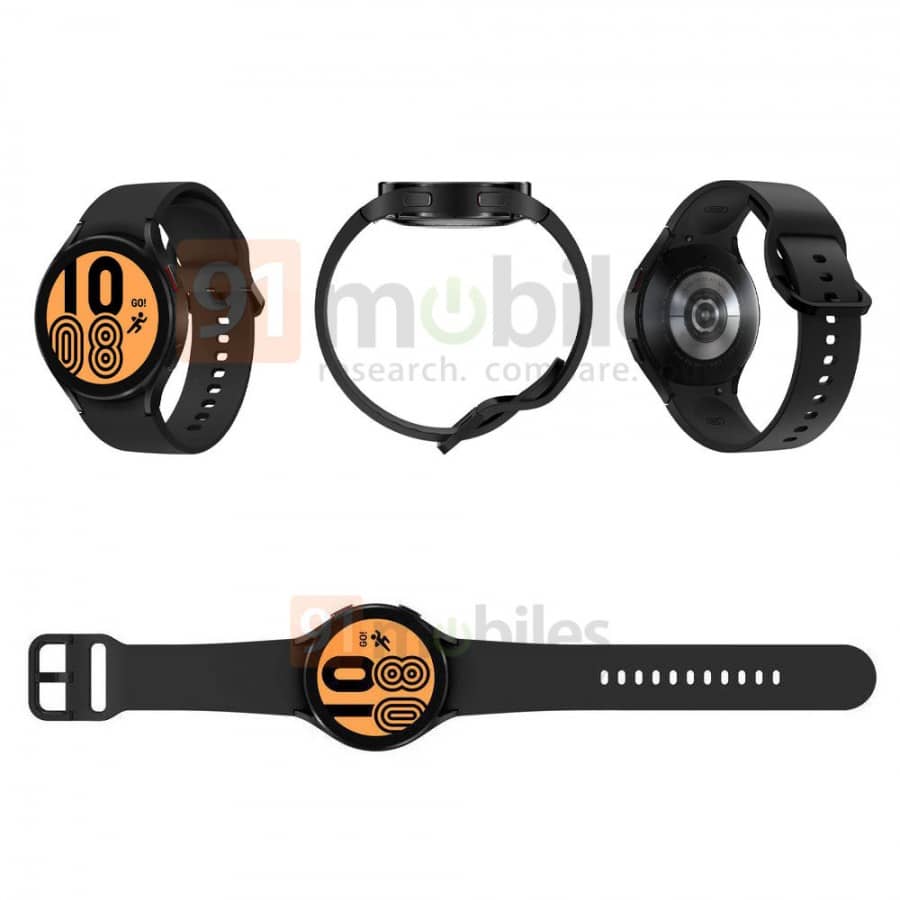 The source reveals to us the colors of the official Samsung bracelets that will be made available when the new smart watch launches, with options in white, blue, red, yellow and green, as well as the classic black, silver and bronze.
The Samsung Galaxy Watch4 will hit the market in two sizes of 40 mm and 44 mm and some of its features are already known, such as 5ATM water resistance, military MIL-STD 810G certification, GPS tracking and Gorilla Glass DX+ glass display.
With the release scheduled for August, a lot of anticipation has been created around the Samsung Galaxy Watch4. This will be the first smartwatch from the South Korean company to integrate the unified WearOS operating system since the partnership between Google and Samsung, which could revolutionize the smart watch market.