The first Space Jam movie was released almost 25 years ago, the result of a partnership between the NBA and the Looney Tunes franchise. Now that we're about to host Space Jam 2, Microsoft has announced the release of an Xbox command line inspired by the new movie, which will be released on July 16th.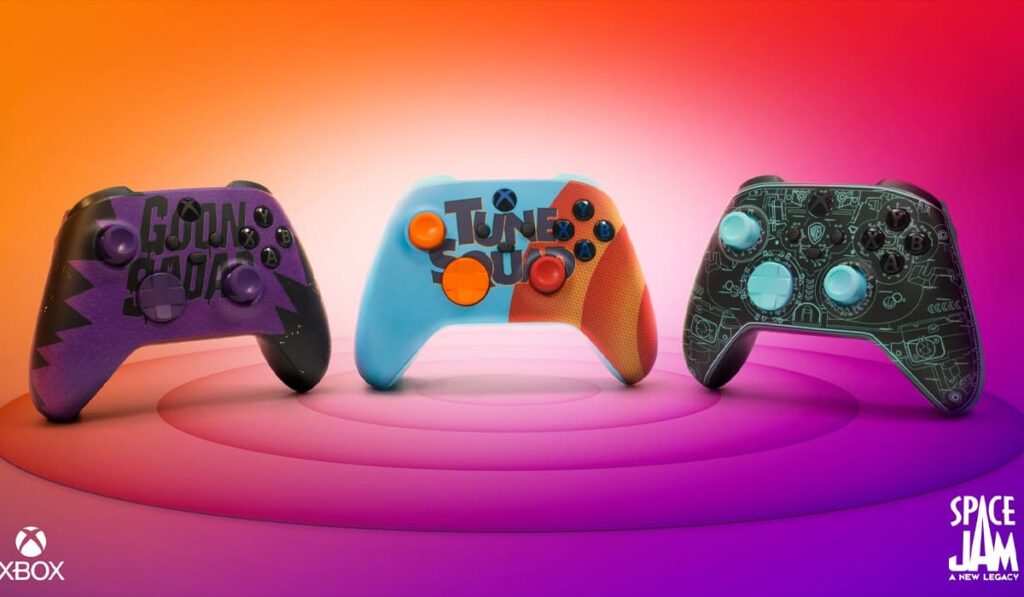 In all, 3 editions of Xbox Space Jam Wireless Controllers will be released: A New Legacy:
Tune Squad
server-verse
Goon Squad
These commands will be released as "Limited Editions", meaning that not many units will be produced. So if you're a hardcore Space Jam movie fan and want to add these controllers to your collection, you'll need to be very fast!
Limited Edition Space Jam 2 Xbox Controllers Will Bring Your Setup To Life
Despite being available in several colors, the original Xbox controllers are quite basic. These limited editions inspired by Space Jam 2 are quite the opposite.
Any of the new official Xbox controllers arrive in a unique and colorful design. Especially in the case of "Tune Squad", the vivid colors of the Looney Tunes will most likely make it the most desired by fans.
As the design is the only difference between these controls and the original ones, you'll be able to use any of them on Xbox One, Xbox Series X, Xbox Series S, computers with Windows 10 and also Android smartphones and tablets. According to Microsoft, native support for iOS devices will be implemented soon.
via: Youtube