There are a lot of very interesting football games on the Google Play Store. Considering that the European Football Championship is currently underway, what better time to talk about these games? We decided to hand-pick 10 football games to show you. These games are among the best available for Android. You may have heard of some of them, but not all.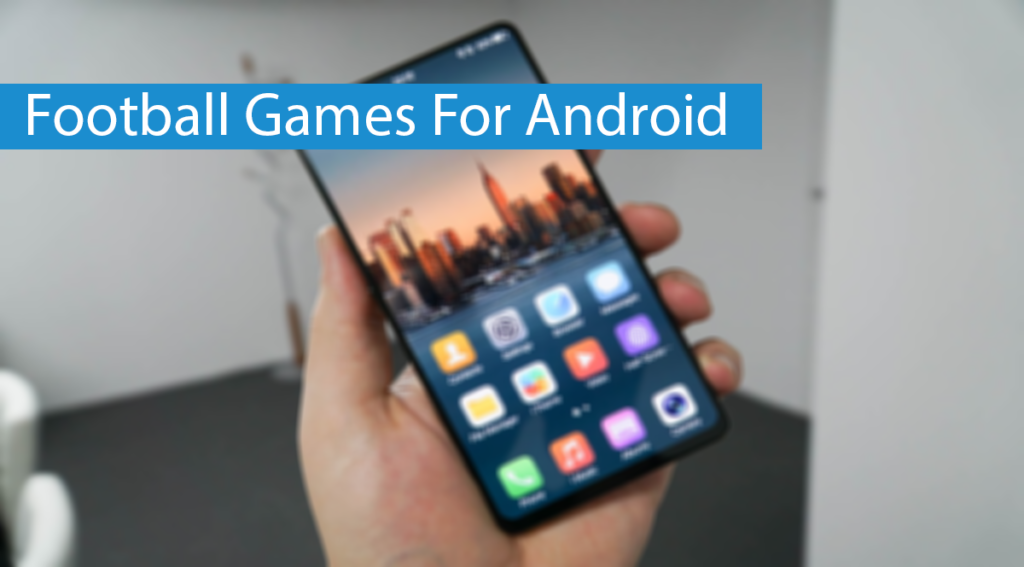 You'll find some well-known titles on the list, like PES and FIFA, but also some lesser known ones that might appeal even more to your preferences. These games differ a lot when it comes to gameplay, so trying them all out might be a good idea. Some are more focused on team success, while others focus on you as a player. Some games are only focused on one aspect of the game, and so on. There is a lot to experience here.
10 best football games for android
Below is a quick overview of the 10 best Android football games:
eFootball PES 2021

eFootball PES 2021 is one of the most popular football game series in the world. The 'PES' part stands for 'Pro Evolution Soccer', and this series has been around for a long time. It is FIFA's main competitor, for good reason. This game is huge, and offers excellent graphics, and also excellent gameplay. eFootball PES 2021 tries to be as real a football simulation as possible, just like FIFA.
This game doesn't have as many clubs and licensed players as FIFA, but that's nothing that will annoy many players. There are several player packs that can unlock in-game, and they can also play games online. You can hire multiple football legends for your team, and the game receives weekly updates. These updates, update player lists, and much more than that.
eFootball PES 2021 on Google Play Store
---
FIFA Football

FIFA Football is a football simulation, just like eFootball PES 2021. This game looks stunning, and has access to all the necessary licenses, so you'll see many familiar names here. There are over 50,000 players included in the game, including all major league players. UEFA Champions League and Europa League competitions are also included here as all licenses have been secured.
You can challenge your friends in real time to 11 vs 11 matches. You can also lead a single player to glory in this game. The graphics are excellent, as is the gameplay. FIFA delivers one of the most realistic football simulations on your Android smartphone, no doubt about it. There are several game modes that you can try out, thus meeting the needs of all types of players.
FIFA Football on Google Play Store
---
Soccer Stars

Soccer Stars is a fun miniclip game. This is a turn-based game, and presents its players in the form of hockey figures in the form of hockey pucks. The main objective of the game is to hit the ball into the opponent's net, as in normal football games. This game is much simpler, however, as you only have one way to hit the ball. You will have to "flick" your player towards the ball, and be careful with how hard you hit the ball.
This game can be played both offline and online against real people. Gameplay sounds simple, and it is. This game is suitable for practically all people thanks to its simplicity. You can even play online tournaments here, against players from all over the world. Collecting different teams and cups is also a possibility. The graphics are simple but good enough, this isn't exactly a game that demands high-end graphics.
Soccer Stars on Google Play Store
---
Dream League Soccer 2021

Dream League Soccer 2021 is another soccer simulation that is updated for each season. It's been around for a long time, and it does a great job of competing with both FIFA and PES. This game has over 4,000 players licensed by FIFPro, and the graphics it contains are also very good. Your main objective in this game will be to assemble your own team, which will crush everything in its path.
You will play the games as you would in FIFA or PES. You'll also need to train the players you hire to reach their potential. You'll even be able to customize your trainer in this game, choosing from different options, including hairstyles and clothes. There are 8 divisions included in the game, and over 10 cup competitions you can compete in. Recruiting agents and scouts will also be your job here.
Dream League Soccer 2021 on Google Play Store
---
New Star Soccer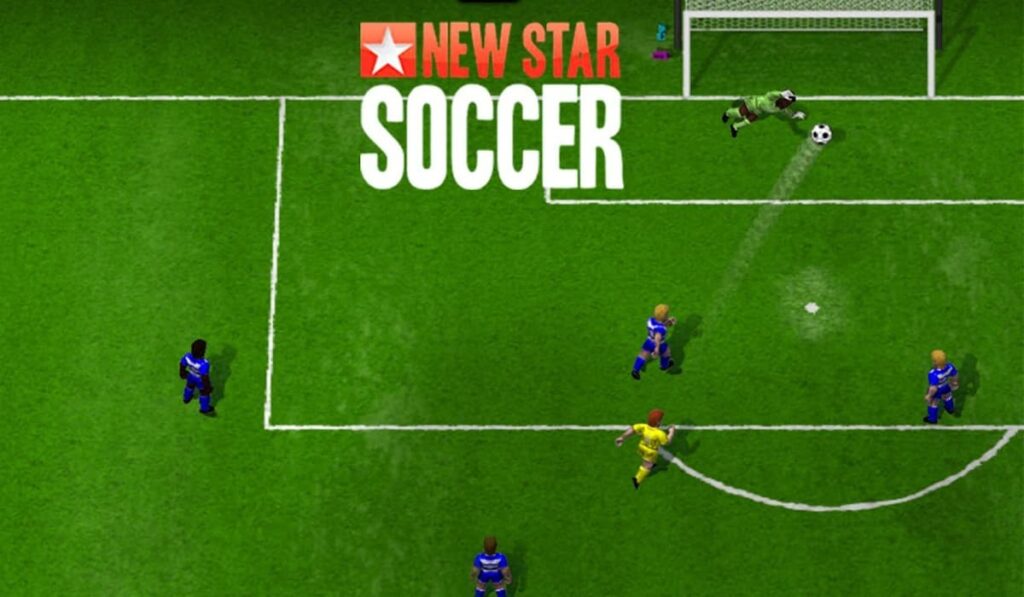 New Star Soccer is focusing on a football player, you. You start out as a talented 16-year-old football player, and it's up to you to improve your skills and advance. You'll have to choose the right skills to train, and prove your worth on the field. You will be playing all the games, this is a semi-manager game as you play the games to come. On the other side, you will have to manage your training, and so on.
You will also have to manage your relationships, with your teammates, the coach, the partner and the sponsors. Ruining each of these relationships will have its own negative effect. You can also risk your winnings at the casino, flatter people, etc. It's one of the rare games that allow you to experience a football career through the player's eyes… on your Android smartphone.
New Star Soccer on Google Play Store
---
Football Strike

The Football Strike game focuses on just one aspect of a football game, freestyle. This game offers excellent graphics, and the fact that it only focuses on freebies is a bonus in that area. It allowed the creator to truly drive the graphics side of things. You can face your friends in online skirmishes, or try to succeed in career mode. So this game can be played both online and offline, it's up to you.
If you choose to play in 'Career' mode, you will be traveling through different stadiums around the world, and facing various challenges. You can play as a player or as a guardian, it's up to you. By conquering 'Career' mode, you'll earn medals, and as you progress, you'll be able to improve your player and his equipment. It's worth noting that this game also comes from Miniclip, and the gameplay is also quite simple.
Football Strike on Google Play Store
---
World Soccer Champs

World Soccer Champs is a truly fun soccer game. The graphical look is purposely antiquated, and the camera angle brings back some memories of older football games. In this game, your objective is to manage the team, and try to lead them to success. You'll be forced to pass, dribble, and shoot using sliders. These take a little getting used to, but you'll soon be playing at full throttle.
There are over 100 leagues and cups included in this game. Real player names are accessible via a downloadable data package. The game is free to play as well, although in-app purchases are included, as are most games on this list. World Soccer Champs is a great arcade game that will leave you glued to your smartphone. It's fun, and definitely worth a try.
World Soccer Champs on Google Play Store
---
Soccer Super Star

Soccer Super Star is a very nice 3D soccer game that is worth trying out. This game is not trying to be a football simulation or anything like that, but rather to truly embrace its "arcade game" label. It's immensely fun to play, though. All you need to do is run your finger across the screen to kick the ball and score a goal. That sounds easy enough, and it is, but the point is, as you go, those shots get more difficult.
You'll need to bend your shots and split defenses in order to score. This is essentially a flick-to-kick game, and there's nothing wrong with that. You can play offline if you like, although an online mode is also available. You can participate in weekly offline tournaments to prove your worth. The game offers simple controls, but gameplay becomes more difficult as you progress.
Soccer Super Star on Google Play Store
---
Soccer Royale: Clash Games

Soccer Royale: Clash Games is a crazy football game, that's the best way to put it. This is a strategy game where you will compete against real players in 1v1 games. It will be possible to unlock new heroes, which will bring new abilities and strengths to your team. So, for example, you'll be able to unlock a player who can get unrealistically tall and cause mayhem, or one who can fire some deadly fire.
You can also level up your players in order to improve their skills. You can join clans and compete online. The graphics in this game are good, and it fits the game very well. You can win prizes as you progress too.
Soccer Royale: Clash Games on Google Play Store
---
Mini Football – Mobile Soccer

Mini Football – Mobile Soccer is the last game on this list, but it's certainly not because it's the worst. This game is excellent. Players look like bobbleheads, and in combination with the rest of the graphics, which looks great, it fits the gameplay. In this game, you'll have to build, improve and customize your team. You can win players, and improve their skills as you progress.
There are over 100 customization options to customize your team. You can choose from unique logos, shirts, shorts, socks, and boots. There are over 30 unique kits available, and you can even choose which ball you would like to play with. You can play at different levels in order to progress. There are 5 unique stadiums you can play in. The in-game controls are easy to learn, and the game is immensely fun to play.
Mini Football – Mobile Soccer on Google Play Store