Samsung has expanded its range of notebook computers in 2021 and its new proposal goes directly to Chromebooks. The Samsung Galaxy Chromebook Go was announced discreetly by the South Korean company and promises to become an attractive proposition.
This laptop, which uses ChromeOS, is developed with casual users and students in mind, focusing on essential tasks and using intuitive software. This will be one of the most affordable (if not the most affordable) laptops in Samsung's range and can be precisely configured according to the user's needs.
Samsung Galaxy Chromebook Go is Samsung's New Most Affordable ChromeOS Laptop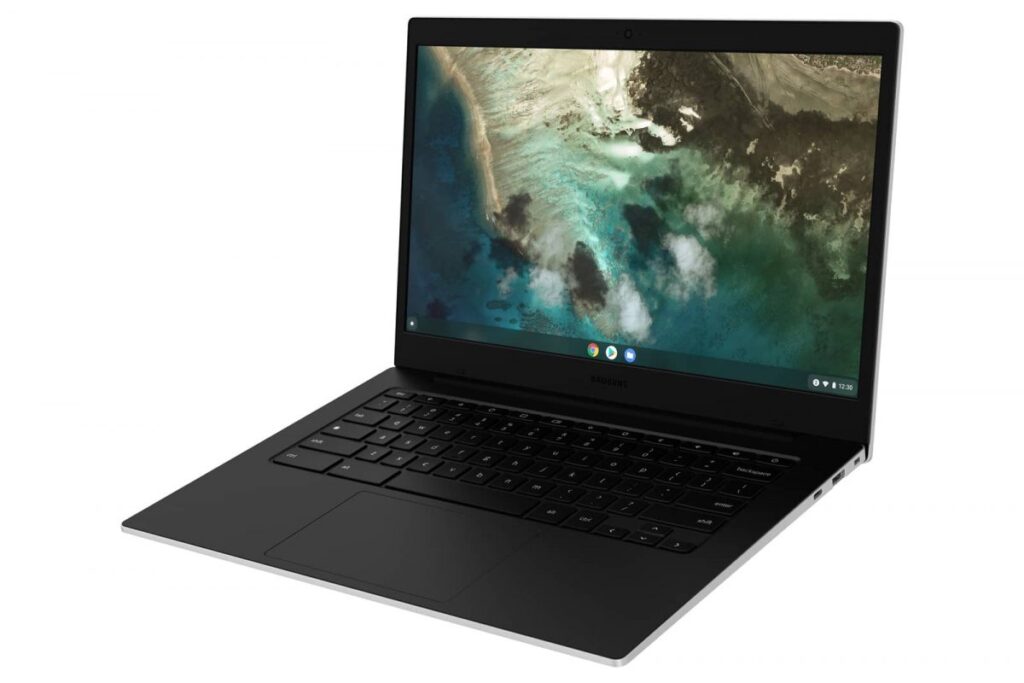 Samsung's new Chromebook will become the most affordable within the South Korean company's offering. Its specifications are modest, but thanks to the optimization of ChromeOS they will be more than sufficient for the type of user this notebook is intended for.
Thus, the Samsung Galaxy Chromebook Go comes equipped with an Intel Celeron N4500 processor and Intel UHD graphics, with options of 4 or 8GB of LPDDR4X RAM and internal eMMc memory with options of 32, 64 or 128GB.
The screen of this Chromebook is a 14-inch TFT screen with HD resolution (1366x768p) and its compact and light structure (weighs only 1.45kg) can accommodate a webcam with 720p resolution, two USB-C ports, one USB-A port 3.2, 3.5mm audio jack input and a microSD input.
The Samsung Galaxy Chromebook Go also benefits from 4G LTE connectivity, which can be accessed via the dedicated nano-SIM port. The keyboard, as you'd expect due to the device's dimensions, doesn't include a numpad, but is backlit. Finally, it is worth mentioning that this notebook has a 42.3 Wh battery and reaches a maximum charging power of 45W.
Samsung has not yet revealed details about the arrival in stores and which markets will have access to the new laptop, so the reader is advised to follow Techenet to find out more information about the Samsung Galaxy Chromebook Go.