The Realme GT was announced this Tuesday on the European market. The BBK Electronics group company held an event dedicated to the smartphone, leaving space at the end to give new indications about the Realme Book and the Realme Pad.
With the success of Realme smartphones in the European market, the company intends to extend its range now also to the market of laptops and tablets. With several rumors about these two devices in recent weeks, the "One More Thing" moment of the Realme GT event ends up confirming that the new devices will also arrive in Europe.
Realme Book and Realme Pad Designed with Fans in Mind

The teasers that reveal the Realme Book and the Realme Pad are limited to images that don't give us relevant information about both. Still, we can see that both appear to be thin and light, with the edges of the tablet being flat. The laptop was, however, revealed briefly on stage and, in addition, an image of the Realme Book has been circulating in the press.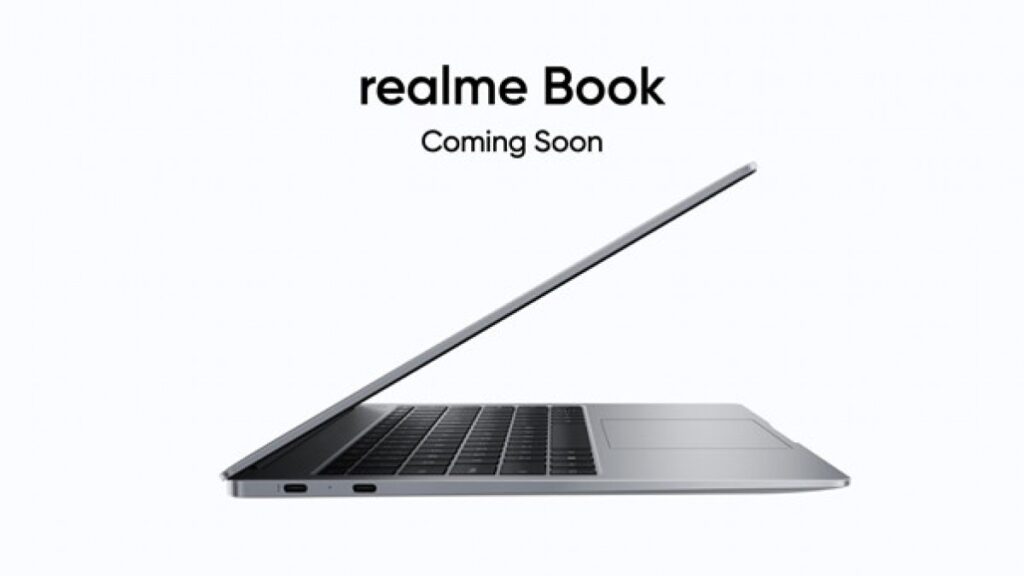 As can be seen from the image above, the Realme Book will be an ultra-lightweight notebook and must be built in aluminum. Its design appears to be inspired by the MacBook Air, which has been a trend in brands that have debuted in the notebook market (see, for example, the laptops from Huawei and Xiaomi).
The arrival on the market of both Realme Book and Realme Pad is still uncertain, but today's teasers make sure that, in addition to the presentation being close, both will be present in the European market, thus increasing the offer in these two market segments. It only remains for us to wait for the official announcement to know in detail the new Realme Book and Realme Pad.