Despite failing to gain the desired prominence in the smartphone segment, HMD Global continues to invest heavily in strengthening Nokia's mobile phone portfolio. This is a market segment where the Finnish manufacturer continues to dominate, having several offers that continue to win over users.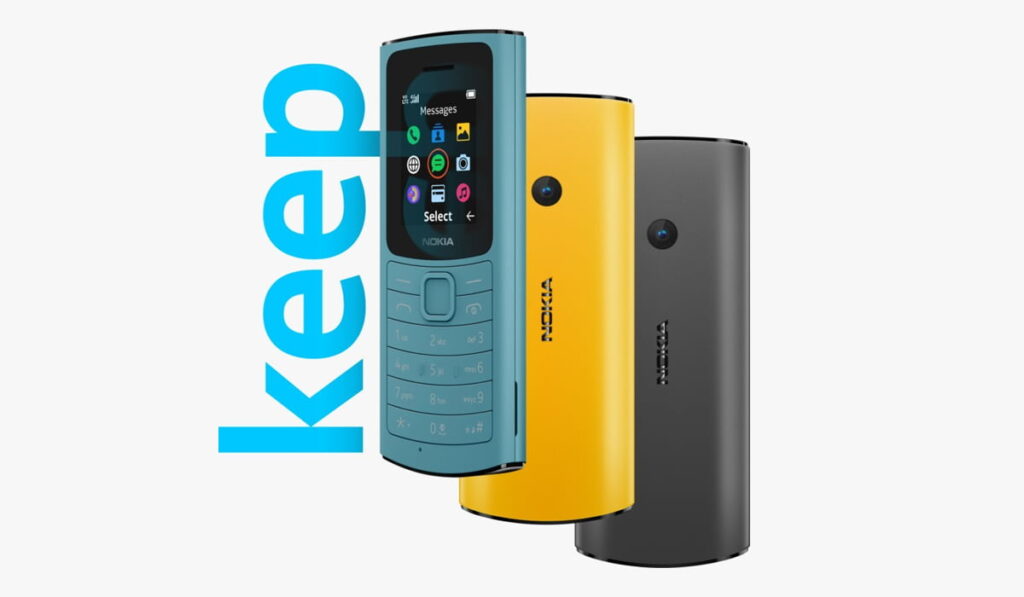 If you are looking for a device to take photos, access social networks and post on Instagram, the 2 new Nokia mobile phones will certainly not be good investments for you.
On the other hand, if you don't need this type of functionality and are looking for a device that is perfect for making calls, sending messages, checking emails and has enviable autonomy, you'll want to know the Nokia 110 4G and the Nokia 105 4G.
Nokia 110 4G and Nokia 105 4G Arrive with very Attractive Prices
For now, the prices of the two mobile phones by the manufacturer have not yet been revealed. However, the NokiaMob website claims that the base model will cost just €34.90, while the Nokia 110 4G will come in at €39.90.
The two phones are practically identical, with only one difference between them, a modest camera in the Nokia 110.
As for its features, they come with a 1.8″-inch screen with a resolution of 120 x 160 pixels. Unlike what happened with other Nokia phones, these don't come with the KaiOS operating system, which turns out to be a bit unexpected.
If you had KaiOS, users could also use the new Nokia to access WhatsApp for example. Still, with 4G support, the experience of checking emails and occasional Google searches will be much more satisfying.
Its 1,020mAh battery promises up to 18 hours of autonomy, with 5 hours of talk time.
As you would expect, both models arrive in an extremely compact form, lightweight and plastic construction.