Razer today announced its new Razer Opus X headset, a headset with active noise reduction and a design that is a little more versatile than its usual products.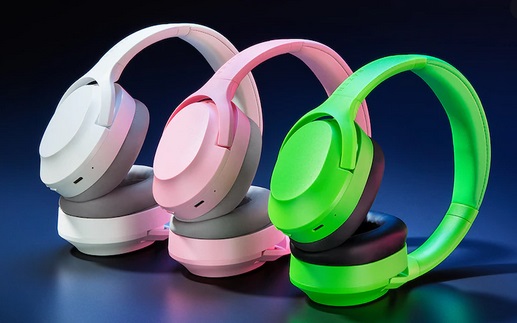 Razer is a brand known and recognized for its gaming-oriented peripherals and accessories. With a design and colors which, more often than not, reserve these products for gamers. For some time, however, the manufacturer has offered certain references to a more versatile design. This is the case today with the new Razer Opus X headset.
Razer announces new headset, the Razer Opus X
Razer products are generally geared towards gamers but if you are not a big fan of the very large and often very angular RGB lighting and looks that are associated with the gaming industry today, then you might be interested. by Razer's latest announcement, a headset dubbed the Opus X.
More affordable alternative to last year's Razer Opus
Does this name sound familiar to you? This is perfectly normal. It is a cheaper alternative to the Razer Opus launched last year. The Opus X has features like active noise reduction, so you can shut the outside world out of your ears when the mood takes you. There's also a feature called Quick Attention that lets in surrounding sound, which can be really important if you're in a public place and need your ears.
This headset is also wireless. A new competitor therefore in wireless headphones with active noise reduction. That being said, who says Razer product says gaming features. We find in particular the Gaming Mode option which reduces the latency in Bluetooth to only 60 ms, which will be very appreciated by players, especially in competition.
The Opus X headphones also offer 40 hours of battery life with active noise reduction turned off and 30 hours with the latter turned on. The Razer Opus X is priced at € 109.99. It is available in three colors: mercury, quartz and green.