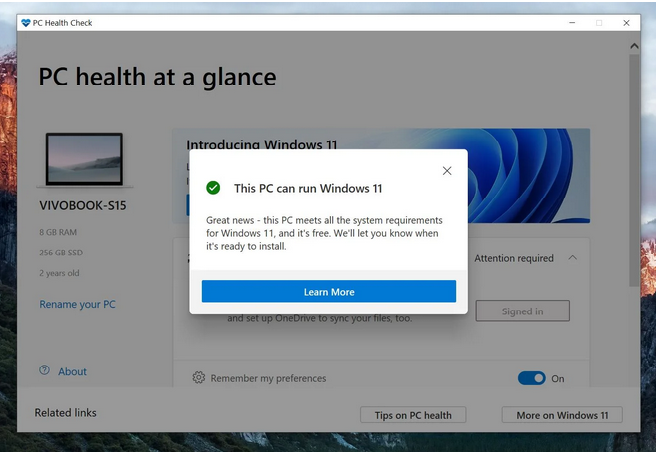 Do you want Windows 11 on your PC? And how to find out if you have what it takes
Yesterday was an extremely important day for Microsoft, having introduced the new Windows 11, six years after the release of Windows 10. With the arrival of a new version of the operating system, many users may be wondering if it will be, or not, possible to install on your computer or laptop.
The good news is that Microsoft provides a very simple tool exactly to see if this will be possible on your current machine.
How to see if your PC will be able to run Windows 11
On your computer (or laptop) install the PC Health Check tool (download here)
Open the file and proceed with the installation of the program
After installation, open PC Health Check
Click on the "Check Now" button on the banner that introduces the arrival of Windows 11
The positive or negative answer will be presented almost immediately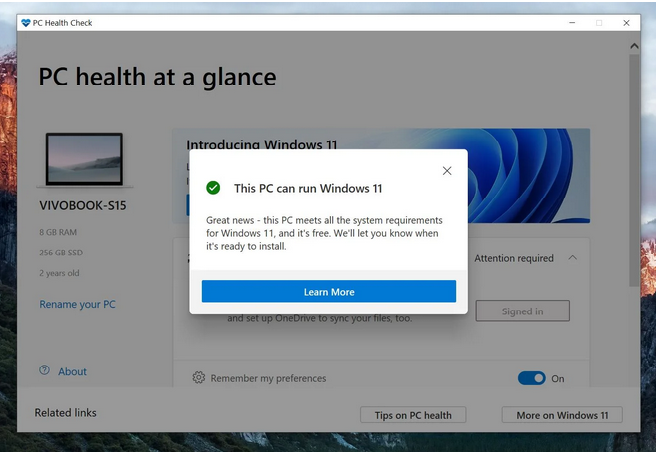 Minimum requirements for installing Windows 11
According to information provided by Microsoft, there are some prerequisites for a machine to be able to run Windows 11 without problems, see the list below:
64-bit processor
1GHz clock speed and at least 2 cores
4GB RAM
64GB of storage
UEFI, Secure Boot support
Version 2.0 of the Trusted Platform Module (TPM)
At least 9″ inch monitor with 1366 x 768 resolution
Compatible with DirectX 12 or later with WDDM 2.0 driver