During WWDC 2021, the new version of Apple's mobile operating system, iOS 15, was announced, which promises a significant set of new features that will improve the quality of life of iPhone users.
However, it has now become known that some of these new features require the use of an iPhone XS or higher, leaving the owners of, for example, an iPhone X empty-handed.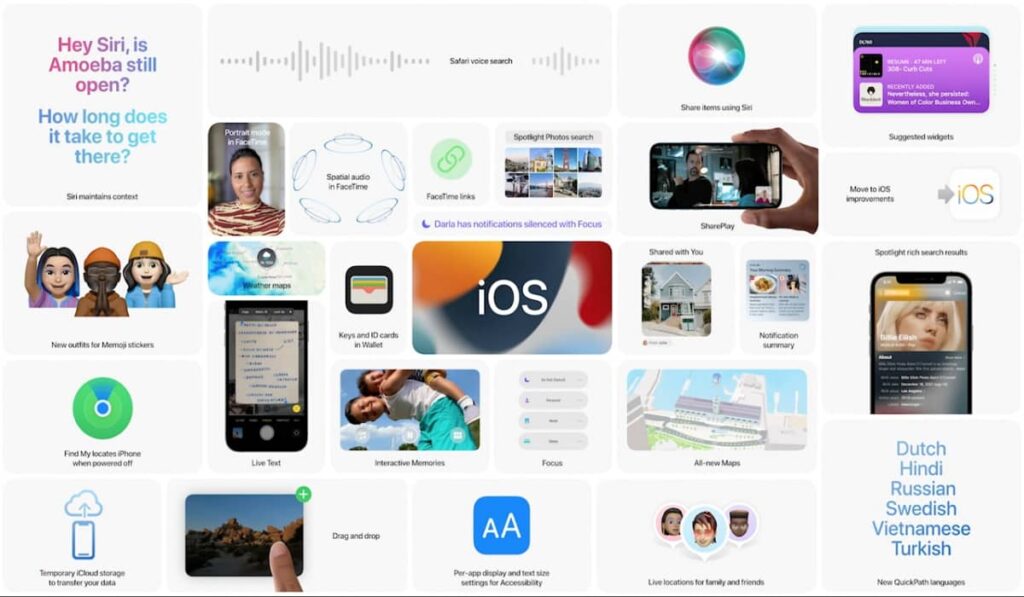 Apple admits that some of the new features planned for iOS 15 require an A12 Bionic processor to provide a quality experience, which means that they can only be enjoyed by owners of an iPhone XR, iPhone XS, iPhone 11, iPhone 11 Pro , iPhone 11 Pro Max, iPhone SE (2nd generation), iPhone 12 mini, iPhone 12, iPhone 12 Pro and iPhone 12 Pro Max.
Apple leaves iPhone X out of many new iOS 15 features
Among the features that require the use of an A12 Bionic are Space Audio in FaceTime, Portrait Mode in FaceTime, Interactive Globe in Maps application, Immersive Directions in Maps application, Live Text in Photos, Virtual Search, the new Animated Backgrounds in Weather app, Speech Processing on Device, and Virtual Keys in Wallet.
Furthermore, some iOS 15 features will even be exclusive to the new iPhone 12: Improved Panorama Mode, Improved 5G Connectivity, Spatial Audio with Head Tracking and Fall Risk Monitoring will only be within reach of those who have invested in one of the latest terminals from Apple.
Users who are still using an iPhone X or lower will be without all these features, and perhaps eager to start thinking about updating their devices.
It is natural that Apple limits its news to some of its smartphones, but in the case of the iPhone X it is particularly difficult to understand the reasons why Tim Cook's company does not provide at least some of these features. After all, the A11 processor seems to be more than capable of handling a 3D globe or a few animated drops at the bottom of a screen.