Microsoft will soon make a big splash and install its Xbox Game Pass service directly on Smart TVs.
Microsoft continues to develop its Cloud Gaming offer integrated with Xbox Game Pass and to reach a larger audience, the brand is now aiming for installation directly on connected televisions.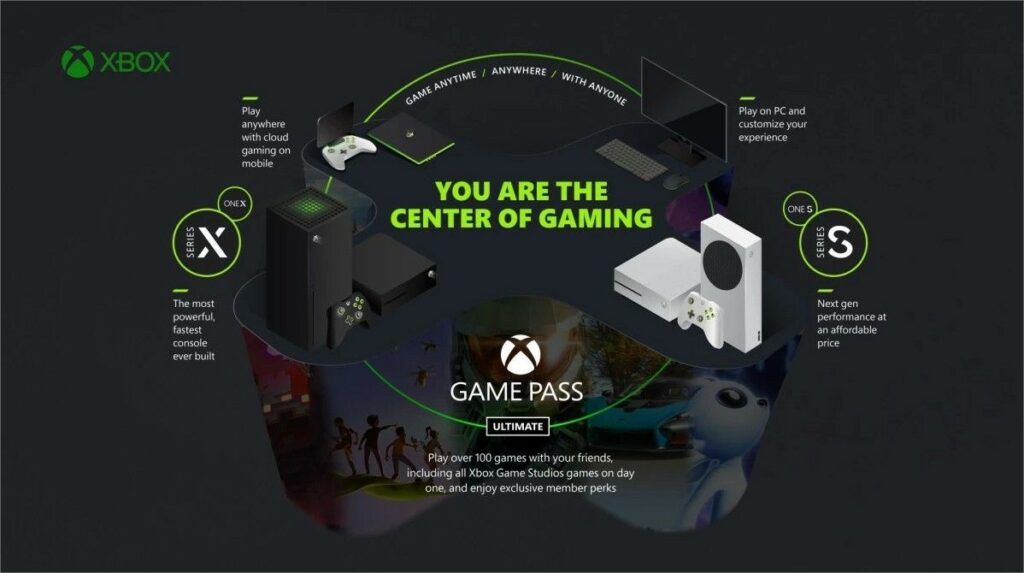 By installing itself directly on Smart TVs, Microsoft could reach a huge audience, and thus invite itself to the screens of PlayStation 5 players. We already knew that Sony had refused the integration of Xbox Game Pass within its console, Microsoft therefore has no choice but to go through another device to come and capture more users.
Microsoft takes a step closer to all dematerialized and the announcement is also calculated: the shortage of consoles could encourage players to test the service to get an idea. The more cautious could thus be tempted and why not, end up adopting the concept of Cloud Gaming.
It remains to be seen who will be Microsoft's partners in this adventure and when it will be possible to enjoy Xbox Game Pass directly on your TV.