Opera launches an optimized version for Chrome OS of its web browser. And the regulars will quickly find their marks.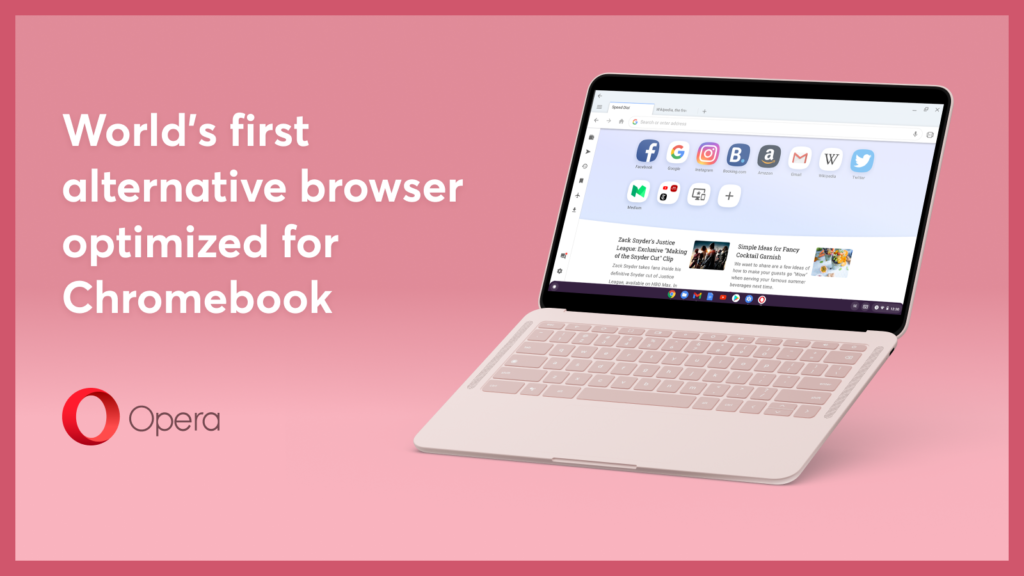 Chrome OS is Google's operating system. Logical, therefore, that the American giant wishes to place its entire ecosystem there. This happens in particular through the web browser, Chrome in this case. That being said, the system is not closed and alternatives may well exist. This is the case today with Opera which arrives in a version optimized for this OS.
Opera Launches an Optimized Version for Chrome OS of its Browser
Since Chromebooks run on Chrome OS, a system developed by Google, it's no surprise that Chrome is the default browser. However, there are a number of alternatives available as Chrome OS lets you run Android apps. Users can thus always download the browser of their choice from the Play Store.
Regulars will not be disoriented
That being said, these alternative browsers aren't necessarily optimized for Chrome OS, mainly because they were designed for Android. If you are looking for a browser powered by Chrome OS other than Chrome, you might be interested to know that Opera has just announced, and indeed launched, a version that it claims to be "the first alternative browser optimized for Chromebooks to the world ".