Audio friends, take note: Apple is launching new headphones with its Beats brand. The Beats Studio Buds offer an all-round carefree package.
The lifestyle brand Beats presents the brand new Beats Studio Buds – the first true wireless in-ear buds from the Apple-owned company. Apple has been very successful in the headphone market for several years with its AirPods division, and Beats is now following suit with its own innovation. In terms of equipment, of course, everything is high-tech on board that fans of modern in-ears can expect.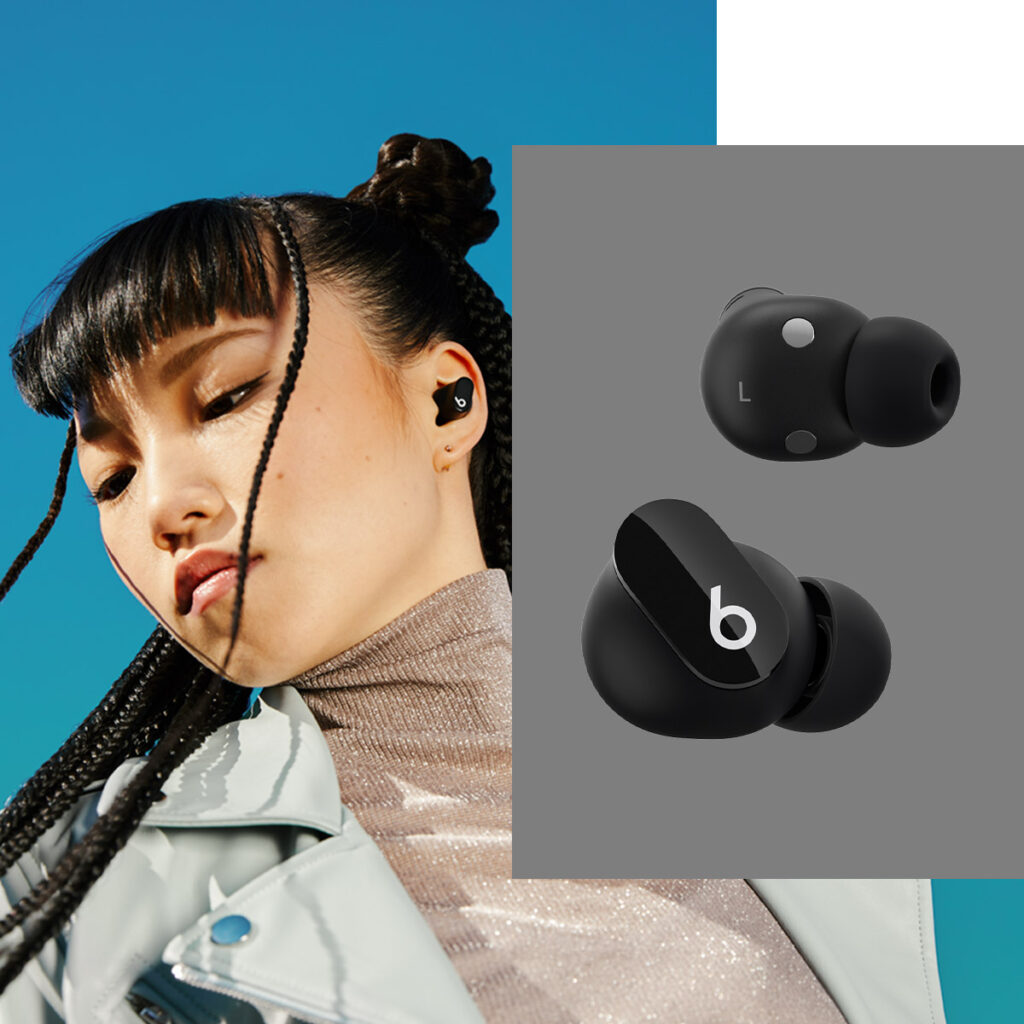 Beats Studio Buds with a lot of Comfort
Of course, Apple does not mess with Beats. According to company
if the sound is "powerful and balanced", customers also receive the "perfect stereo sound" with minimal distortion. It remains to be seen whether this is all true. The active and adaptive noise suppression (ANC), which absorbs noise in the environment with opposing sound waves, ensures maximum peace and quiet with music or podcasts like Games Weekly & Co. A transparency mode is also available for more attention in public transport and in road traffic. The wireless in-ears are also suitable for multi-dimensional 3D sound, while the Apple Music streaming service automatically recognizes the technology and aligns it with the recently released Spartial Audio. Thanks to protection class IPX4 (protection from splash water), athletes can easily wear the Beats-In-Ears even during sweaty exercises.
Beats Studio Buds In-Ears Available this Summer
Particularly pleasing: The Beats Studio Buds work equally with the iOS operating systems
and Android. Things like the battery level or firmware updates are displayed directly on the smartphone and tablet – unlike the AirPods, for example, which often only offer such important information exclusively for iOS. The stated battery runtimes, however, trigger a little less euphoria: In normal operation, the Beats-In-Ears last around eight hours at a time, the charging case extends the operating time by a further 16 hours.
The runtime drops to a meager five hours with active noise suppression. On the other hand, the quick charge is great: in just five minutes there is juice for another hour of listening pleasure. With a weight of just 5 grams per bud, the headphones are very light, and three sizes of attachments ensure that they are held in the ear. The Beats Studio Buds will be available from summer 2021 for a price of around 150 euros. You can choose between black, white and red. Nice bonus: According to Beats, the packaging consists of 92 percent recycled and sustainable material.