According to new information advanced by Bloomberg, the next Apple Watch Series 8 will be released in 2022 and will have as its main feature a sensor for measuring body temperature, something that has become more relevant in the pandemic context that we unfortunately continue to live.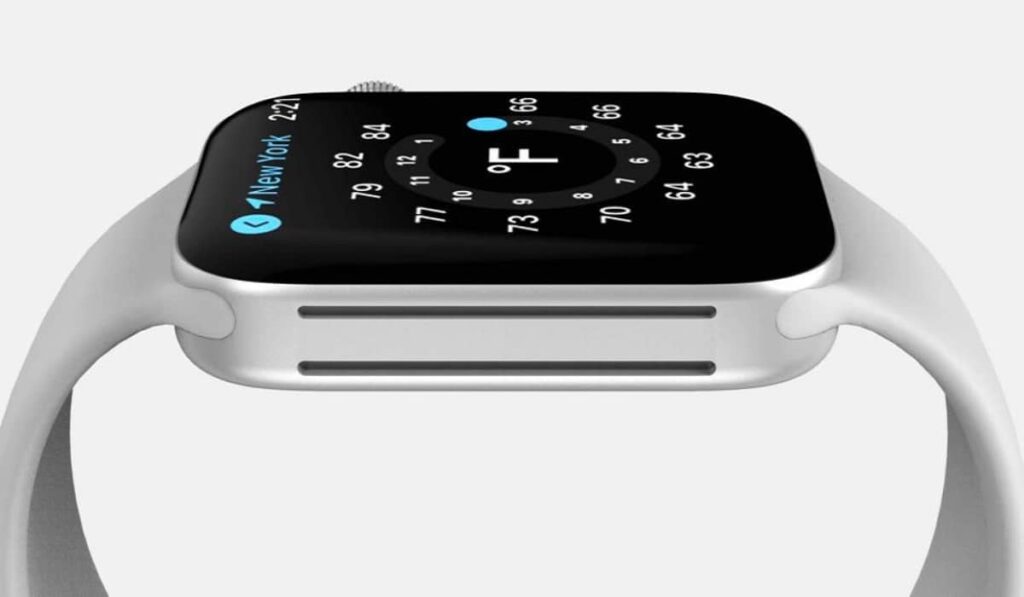 As for the Series 7 which is expected later this year, we shouldn't see the integration of many new features, with Apple saving its trump cards for the wearable version that will launch in the third quarter of next year.
Bloomberg also advances that Apple will launch in 2022 an Apple Watch model dedicated to extreme sports lovers, as well as a new iteration of the SE model that has become quite popular.
Apple Watch Series 8 will bring body Temperature Measurement Sensor
Every year, Apple seeks to make its smart watch an increasingly useful and efficient health tool, and it is planned to add several new sensors over the next few years.
In addition to the monitoring of body temperature planned for 2022, much has been said about the inclusion of sensors for measuring glucose and alcohol in the blood, in addition to tools for measuring blood pressure.
In terms of design, the Apple Watch Series 8 should adopt the renewed format that is expected for the Series 7 and that brings it closer to the lines of the iPhone 12, with straighter edges and screen with an even smaller frame.
The Apple Watch Series 7 is expected to be released in the third quarter of this year, by which time the Cupertino giant is also expected to lift the veil on its new smartphones in the iPhone 13 family.